helping your small Australian business {thrive online}
dedicated account manager
Does creating content for your website and socials, analysing data & building your online presence sound about as much fun as rolling around in a cactus? 
We get it. The online world is a prickly place! From bad reviews from online trolls to backyard hacks trashing your website… There's a lot that can go wrong. 
But when it goes right… it can be oh so magical. A salesperson working 24/7 that never gets sick, takes leave or argues for a pay rise? Yes please! Let's take that thorn out of your side and turn it into something that is both beautiful and powerfully effective.
We're proud to be an agency that actually cares. About you, your business, maximising your ROI, about the earth and the incredible not-for-profit organisations that support the community. Find out more about us here.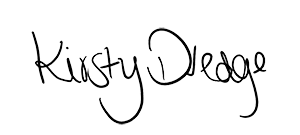 Founder/Digital Marketing Professional
Has your business been affected by COVID-19?
If the constant lockdowns are crippling your business, it might be time to consider how you can add an online revenue stream to keep (at least some) of your usual cashflow rolling in. If you're not sure what that could look like for you – please book in a free consult. We'd love to help brainstorm some ideas of how (no matter what you sell), you can put some of your products or services online. Special rates & payment plans are available to help COVID affected businesses.