If you only ready the headline of this post, I'll forgive you for thinking I must be crazy! After all, why is a website design business, telling you NOT to hire a website designer?
Well, allow me to explain myself.
Let's say your cousin is a web designer who builds websites as a side hustle. Or a friend's IT whizz brother once updated your LinkedIn profile for a carton of beer. Or, you've Googled 'how to build a website' and now your Facebook feed is full of ads shouting at you to try their platform, no coding required!
Everyone either already knows 'a guy' or wants to save some money by trying out one of these DIY builder programs.
But why shouldn't you hire a website designer?
Website design is ONE piece of a much larger puzzle. I'm assuming that your goal is not just to have a stunning website built and then forget about it, right? You want to MAKE SALES, increase leads and grow your business!?
So, if you hire a website designer, that makes the best damn looking site you've ever seen and leave it at that, you're missing the point. A beautiful website is completely useless if no one ever sees it. And with an estimated 350 new website pages published every minute, it is easy for your website to be lost amongst all the noise. Building a fancy website, without a plan to market that website online is like getting flyers printed, then leaving them to gather dust in your storage room.
Website design as a profession is a valuable piece of the puzzle, don't get me wrong. The design of your website can either invite or drive your customer away! However design, without the vital efforts of digital marketing is virtually worthless.
So, what I should really call this post, is "don't max out your budget on a fancy website designer, unless you also have the budget to market the website".
A simple analogy to help you weigh up your options to get a high-performance website done right.
Even if you never book a consult with us (which is crazy since its free to chat!), reading this is guaranteed to save you money and time by avoiding common pitfalls in getting your business online.
Usually the first question we are asked is 'How much will a website cost me?' And after reading this post, you'll understand why that is no different to 'how much will a new car cost me?'
We all know that when it comes to buying a car, you need to ask some questions. Are you single or do you have a large family to squish in? Are you a city dweller that wants to make a statement, or a local tradie that needs a workhorse? What is your budget?
The same is true for building a website; and the more thought you put in now, before your project starts the better off you'll be. Also, since your website is the living representation of your business online, it is an on-going project. So partnering with the right team from the get go is super important!
If you are overwhelmed with your choices and just want to chat to a real freakin' person; please reach out and book a free strategy session!
To help you understand your choices, we have named a few broad classes of websites: the pushbike, the rust bucket, the Lamborghini and the workhorse. Here is an overview of their pros and cons to help you understand what you're getting into. 
OPTION 1: The Push Bike (aka DIY website builders)
Its lots of work, but a pushbike is so cheap its almost free! Except the massive time and effort on your part. Oh and that minor issue when the weather throws you a curveball and suddenly you're pedalling home in a hailstorm!
If a pushbike was a website, its the do-it-yourself builder.
With words like 'easy, no coding needed and free/affordable' plastered over their promotional pages, do-it-yourself website builders like WIX or SquareSpace might seem like the obvious starting place. But just like a push bike, they come with an enormous effort and time commitment from you, with absolutely no guarantees.
After all that effort building your site yourself, you'll find limitations to their platform. Want an eCommerce shop page? You'll have to pay extra each month. Want to integrate with a mail system? You'll pay extra. Want to change a specific design element? Sorry, thats classified, you can't do that. Want to move your site somewhere else where you have complete control? Sure thing, you can cancel with us but you will lose your entire website because we own the code you just built your site with! (Ouch).
About 40% of our past clients have come from DIY builder platforms. Common feedback has been that they found design limitations, it took huge amounts of time or they simply didn't create the increase in customers they expected.
The DIY builder option MIGHT be the right choice for you IF you;
have plenty of spare time to sift through their platform and build your site.
have A LOT of patience, and are not easily frustrated with computers.
only really need a basic website so your customers can contact you.
plan on advertising your website offline or on social media only and don't mind getting very few leads (if any) from your website.
OPTION 2: The Rust Bucket (aka the Sketchy Freelancer)
If a pushbike is not for you, then the next cheapest option is spending some chump change on an old rust bucket. It might be a cheap investment up front, but beware the long term costs when the chassis falls out or the engine blows up! It's could be tough finding parts!
Also, imagine driving to an important meeting and arriving in a run down, spluttering car with squeaky doors? No matter what industry you are in, first impressions matter and what does the rust bucket say about your business?
If the rust bucket was a website, it would be made by a sketchy freelancer with bargain basement pricing.
Your website is the first contact many of your customers have with your brand, and if they visit a clunky, unprofessional website, that is how they will view your brand.
The common sketchy freelancer will knock up a rough template website using out-dated technology, drag out the process, or even take your deposit and disappear into cyberspace.
Language barriers are often another frustrating part of working with freelancers overseas. Now before you get your knickers in a twist, no they are not all bad! You might luck out and find a fabulous freelancer – in fact before Thorn Creative, I was freelancing! However, I have rebuilt websites done by more freelancers than I should have needed to. Unless you are 100% confident they can deliver and understand your requirements, tread with caution.
The Sketchy Freelancer MIGHT be right for you if you:
don't mind language barriers and will happily send repeat back-and-forth emails to get the message across fully.
want to take lead on managing the website yourself after the initial build – either personally updating content or sourcing and coordinating with separate freelancers – copywriters, designers, coders and SEO/marketers. (Who often have different ways of working!)
can spend time in setting up and managing your own hosting account/emails, or pay for your local IT guy to do that for you
are comfortable with longer time frames if your freelancer gets really busy
are ok with running the risk of going over-budget or over time. Freelancers often charge per hour instead of on a quote basis, and if Australian, you're likely to pay similar rates as a local agency. Overseas freelancers may mean a much higher time investment for you personally in correspondence and also longer wait periods with different time zones.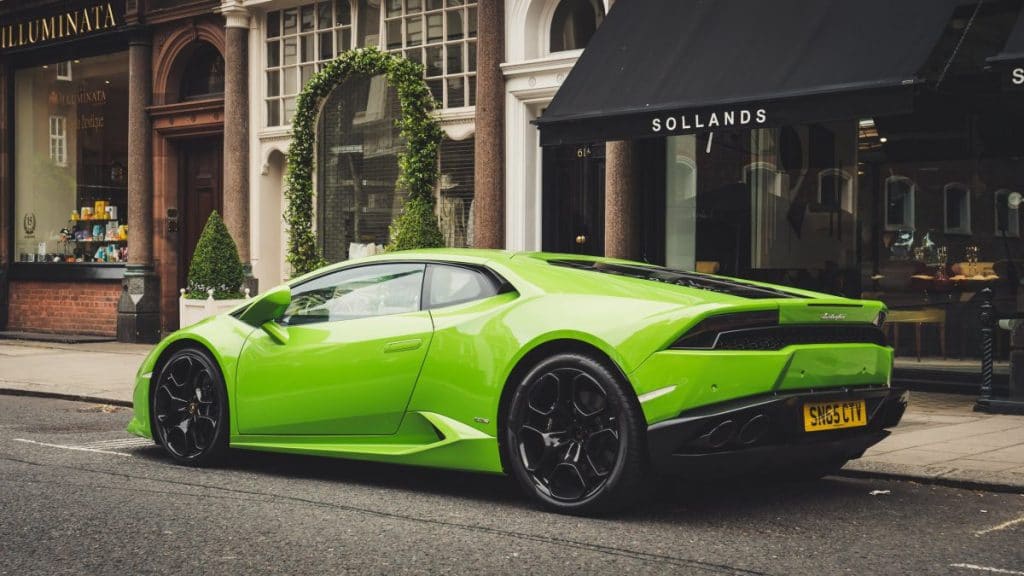 OPTION 3: The Lamborghini (aka specialist designer)
This is where the 'reasons NOT to hire a website designer' comes in. Your third option for a new website is to take out a mortgage for a flashy lambo with all the bells and whistles. You are sure to turn heads with your Italian beast, but your profits will be eaten up in repayments, expensive servicing (because the dealership you bought it from is the only place that knows how to speak Italian cars). All while your clients are shaking their head wondering if they pay you too much!
If the Lamborghini was a website, it would be the custom-coded masterpiece from an elite website designer.
You know, the design geek with the huge ego and enormous university debt.
You pay tens of thousands for their proprietary content system and for the hours and hours that their team spends building your site from scratch. The design is ace, perhaps even award-winning, but your investment will take years to earn back in sales generated online.
Every website needs on-going marketing and maintenance to keep performing, just like your flashy lambo. One common catch hidden in the contract fine print with proprietary agencies, is they will not let any 3rd party tinker under the bonnet. Meaning, you have just married their marketing team when you signed their designers. I bet they will do a stellar job, but it also comes with a top of the range price ticket too.
The Proprietary Agency/Elite designer MIGHT be right for you IF:
Your organisation is already firmly established with a great profit margin, you have a large budget, and don't mind higher on-going costs.
You can understand and accept, or afford to have a lawyer go over contract fine print
Your project is extremely complex or custom, requiring high-level detailed plans and coding
You want the bragging rights of a custom-coded site
OPTION 4: The Reliable Workhorse (That's us!)
We don't actually have a good car analogy that is a fitting description for Thorn Creative. At first I was thinking 200 series Land Cruiser or other top-level 4WD. Something reliable that can keep on truckin' through all types of weather and terrain. But we are also an All-Australian agency and offer affordable no-fluff services, and pay mind to being eco-friendly. So our car would be a Land Cruiser x Tesla x Holden Commodore Ute..?
Unlike the pushbike, it will keep on working through rough weather or terrain.
Unlike the rust bucket, it will work well for years with basic scheduled servicing.
And unlike the flashy Lambo, it looks great but it won't cost you a kidney… and parts are easy to find!
At Thorn Creative, we have carved out the bits that are really important for small business and ditched the rest. What you are left with is a professional, modern website design built on world class software that feels good for your clients and maximises your ROI.
The Reliable workhorse is perfect for you if you:
want flexibility, a website that can easily grow and pivot with your business.
DIY scares you and you'd prefer to get the job done right, but with the option of making small edits yourself if you want to.
don't want to worry about hosting or remembering to pay domain renewals. As a one-stop-shop, Thorn Creative provides all of this so you'll get one bill from us and thats it.
want the peace of mind knowing that in the unlikely event the worst should happen and you want to divorce your website designer, you can without fuss and without losing your website. Since we build on the world-leading CMS WordPress, you will never, ever be unable to find help from us, on Google, or from another developer.
like some guidance on what digital marketing is right for your business, to get the most ROI for your investment.
it's important for you that your designer is not going to 'build and run' on you. You need ongoing support.
At the end of this page, I think its a bit of a no brainer what option is going to work best for (most) small business websites. It might not be the flashiest, or the cheapest, but the reliable workhorse is a website that gets the job done.
Please note, that we don't accept every job that comes across our desk. If we don't think the reliable workhorse is right for your situation, we're not going to pretend it is. So, let's have a chat, discuss your business, your goals and your budget to see if Thorn Creative can help you.