Beautiful Websites for Authors
No one should waste away in do-it-yourself website purgatory! Least of all the wordsmiths who weave magic into the lives of their readers. 
Our author websites will save you time, money and stress and give your readers the best possible experience.

Your stories deserve a place to shine.
No matter what stage you are at with your writing, your stories deserve a dedicated place to shine. Whether you're just starting out or have a bookshelf full of best-sellers, your website is the place for your readers to connect with you.
It is the central place that ties everything else together – without a good website your social media pages, book links and email list are much harder to find.
We'll bring your vision to life and help you look after it for the long haul. Thorn Creative can take care of all aspects of your new website, from the initial design, ongoing hosting and maintenance to marketing your books online.
Whether its redesigning your old site, or starting fresh, we'll create a design that embodies your genre and writing style.
Keep all your renewals in one place, save time, money and confusion with our fast 100% Australian hosting servers.
All technical aspects of your site taken care of and including your hosting, domain registration and licenses for premium plugins and addons.
We put you in control of your website content. Use our easy drag & drop builder to edit your photos, and text anytime.
Author & Publishing Testimonials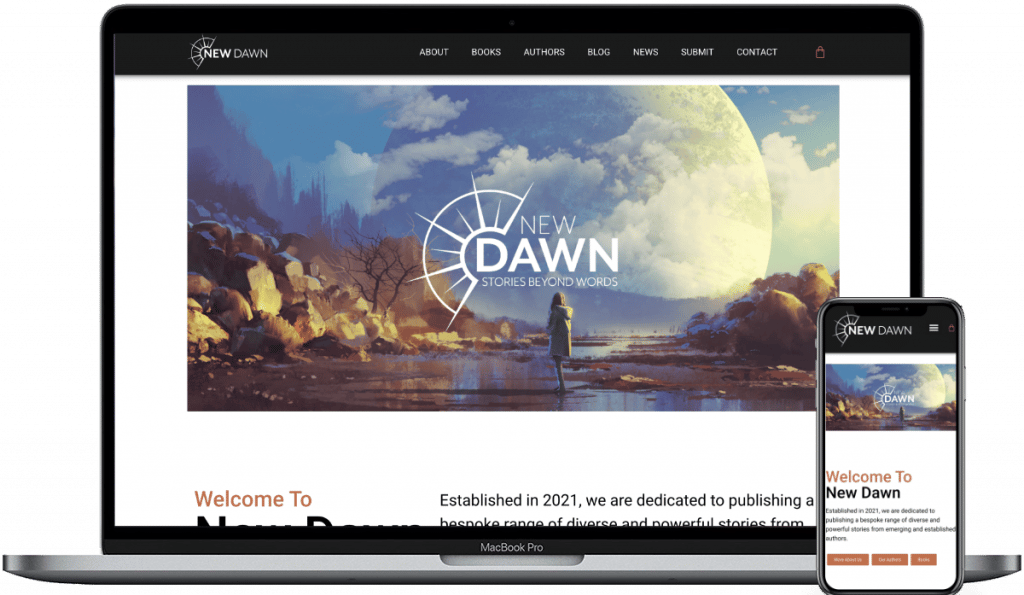 Kirsty designed the website for my publishing press, New Dawn. She was very knowledgeable in her work and produced a quality site that suited the theme of my company. She went out of her way to incorporate my unique requests and took the time to apply my nitpicky design edits. I would highly recommend Thorn Creative.
Direct readers to your favourite retailers, your publisher, or sell directly on your own website… the options are endless! We have worked with Authors in all genres, and know what goes into good websites for authors.
Leave the stress behind. 100% Australian made Professional Author websites starting from just $950. Payment plans available by request.
Raving Fans & Curious Newbies Excluding trolls and scammer bots, people visiting your website can be split into two categories: Raving fans and Curious Newbies.
Read More »
It's 2023, how are these websites still online!! Easy of use first, aesthetic second. Its the golden rule online – break that at your own
Read More »
Don't let a tight budget hold you back from creating a beautiful author website. Follow these tips and tricks to design a stunning site without
Read More »