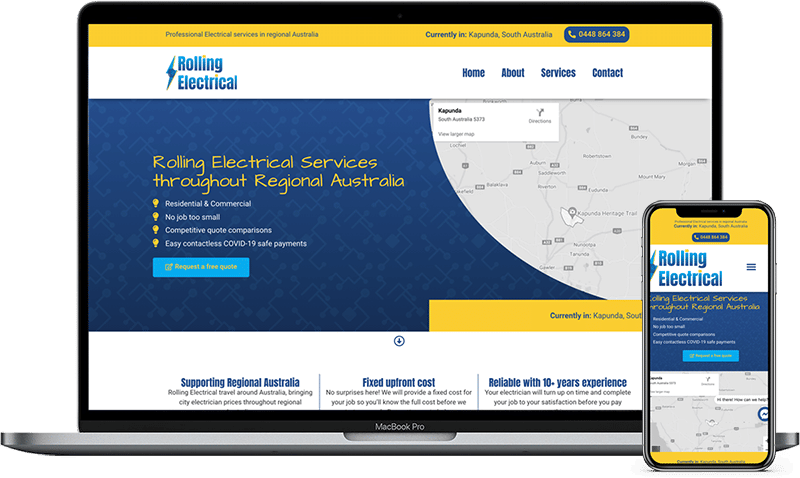 Mobile electrician website case study
Electrician Website Design
Rolling Electrical was a brand new start up – so needed the works Owner Fergus came to Thorn Creative with a strong brief of the logo & colour scheme he wanted us to create.
Our team worked closely with him to bring this vision to life before building the website to match. We continue to maintain this website and help Rolling Electrical grow & evolve as a new startup in 2021.
Thorn Creative helped me through the whole process of creating the website for my business. Everything was clearly explained and I knew what I had to do to get it off the ground. I'm so grateful I was able to work with Thorn Creative on my project.